Gree Listed in Forbes Global 2000 Again
Recently, Forbes officially released the 19th Global 2000 List. Gree entered into the list again and ranked No. 252, showing its strong strength and good reputation as always.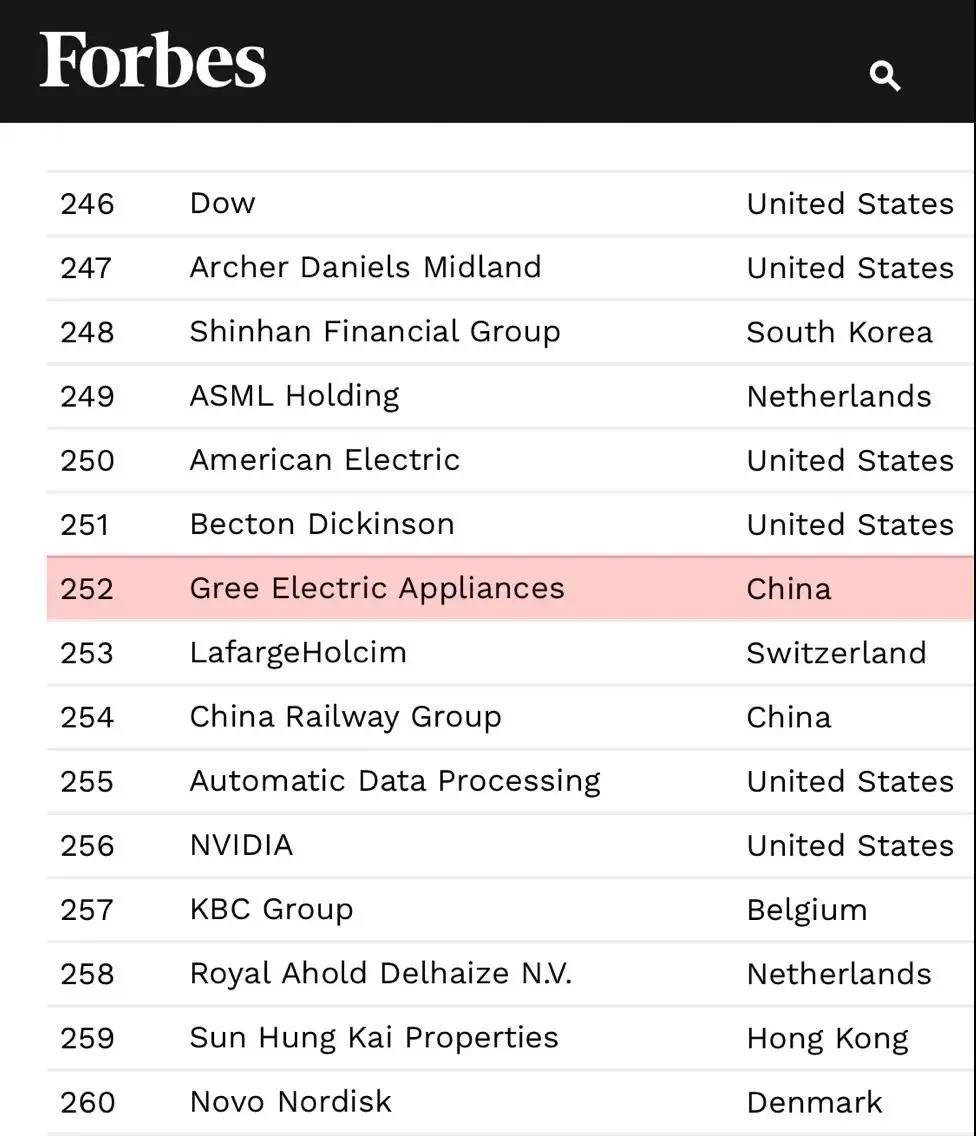 Forbes Global 2000 lists the world's largest listed companies with the highest market value each year based on four major evaluation standards of sales volume, profits, assets and market value. It has extremely high reputation and influence, and sufficiently demonstrates the strong comprehensive strength and brand recognition of the listed enterprises.
Gree has entered the Forbes Global 2000 List as early as 2009 and has been on the list frequently over the years. In just 7 years, Gree's ranking has jumped from No. 1623 (top 2000) in 2009 to No. 385 (top 500) in 2015. Since 2018, Gree has secured its position in top 300 of the list.
In the air conditioning field, Gree continues to keep its leading position. According to data from HVAC Info, Gree CAC retains the first place with market share of 13.9% in 2020, topped the domestic CAC market for nine consecutive years. Based on the 2020 domestic sales data of air conditioner brands released by China Industry Online, Gree air conditioner ranks first with a share of 36.9%, leading the industry for 26 consecutive years.




This year we commemorate the 30th anniversary of the founding of Gree Electric Appliances. Standing at a new start and as a "Forbes Global 2000" and "Fortune 500" company repeatedly accredited by international authorities, Gree will continue to implement the new development concept and promote the spirit of innovation and hard work, to realize the great vision of "Made in China, Loved by the World".